The 10 Best Pop Singles Of 2016
All you fucks thought we were dead, but nah — the past 14 months have been like an extended vacation. Plus, if the Bush era taught the world one thing, it's that the
Chart Rigger
THOTs thrive best when there's an low-rent imbecile headed to the White House.
So, yes,
D'luv
(
follow me on Instagram
) and
Moogaboo
(
follow him, too
) took, oh,
all of 2016
off from dispensing our pearls of trashdom around here. And December 2015 marked the first time in a decade we didn't do our annual 10 Best Pop Singles of the year list. But screw it — the world is spiraling down the garbage bucket at the speed of light, so it's time to say FUCK YOU TO 2016, flip the lights back on at this dive and educate the chyldryn all over again in the new year.
Before that happens, though, let's look at what was actually
good
from the past 12 months.
— Robbie and John | Pittsburgh, PA, December 2016 —
xx
10.
Zara Larsson
,
"Lush Life"
D'luv says:
"I listened to 'Lush Life' a lot while poolside over the summer, which is exactly where you'd want to play it. 'Never Forget You' was Zara's big US hit, while this far superior jam flopped on the charts. Isn't that always the way?"
Moogaboo says:
"Perfect pop without pretensions, Zara's light summer anthem landed on the right side of the 'tropical house' trend and deserved more play than radio afforded it."
Charts:
SWE
#1
, UK
#3
, US
#75
9.
Ariana Grande featuring Nicki Minaj
,
"Side By Side"
D'luv says:
"Ariana gets a one-song pass from me per album...especially when that song is about getting fucked so hard you can't walk straight."
Moogaboo says:
"This catchy fuck-jam broke me down until I found myself reveling in its complete lack of shame. Where were you when you first found yourself repeating the line 'wrist icicle, ride dick bicycle'? (I was at the public library.)"
Charts:
AUS
#3
, US
#4
, UK
#4
8.
Clean Bandit featuring Louisa Johnson
,
"Tears"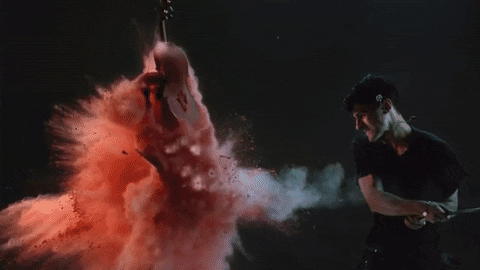 D'luv says:
"I think Clean Bandit are the modern day Ace Of Base, and for that alone they should be given the keys to the pop kingdom."
Moogaboo says:
"If you watch only one video with an exploding violin this year, it should be 'Tears!"
Charts:
UK
#5
, US Dance
#17
7.
Pet Shop Boys
,
"The Pop Kids"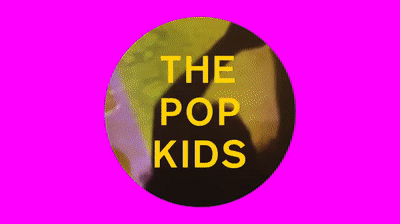 D'luv says:
"I first heard 'The Pop Kids' while crashing at a friend's house in L.A. in February for a few weeks, and that throwback house sound was fantastic while driving around under the sunny skies. Now that the dust has settled on
Super
, I feel like this will be one of the standout tracks from the duo's whole Stuart Price era."
Moogaboo says:
"I love that the PSBs aren't afraid to wear their aged-pop-aunties titles on their impeccably tailored sleeves. 'The Pop Kids' is both wistful and witty, an elegy to '90s disco nights gone by that manages to sound more contemporary and chic than output by peers half Neil and Chris' age."
Charts:
US Dance
#1
6.
Rihanna
,
"Kiss It Better"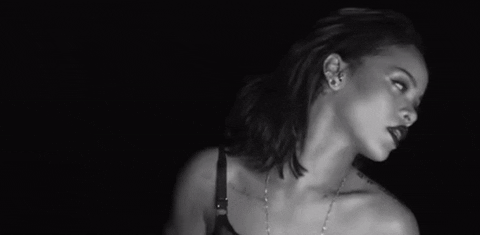 D'luv says:
"This just makes me think of sex. Easily RiRi's best single off
Anti
...so of course it flopped."
Moogaboo says:
"Of course! The squealing guitars, pleading chorus, and ghost-sex video put this one over the top for me. In all fairness, Rihanna did leave for lunch before anyone could write a second verse, but I find the copy + paste effect adds to 'Kiss It Better's out-of-fucks charm."
Charts:
UK
#45
, US
#62
,
US Dance
#1
5.
Justin Timberlake
,
"Can't Stop The Feeling!"
D'luv says:
"Suck it, haters! 'Can't Stop The Feeling' — a Grammy and Golden Globe nominee, plus the best-selling US single of 2016, mind you — was the feelgood smash in a very feelbad year. "
Moogaboo says:
"I bought some new size 32-waist jeans to this
Trolls
anthem back in October, so I'll let it live. Yes, that's a shallow summation that has nothing to do with anything but my own vanity... THANK YOU, it's great to be back!"
Charts:
US
#1
, CAN
#1
, FRANCE
#1
, UK
#2
,
AUS
#3
4.
Zayn
,
"Pillowtalk"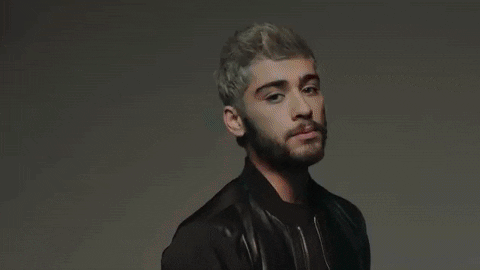 D'luv says:
"So while 'Kiss It Better' makes me think of pleasant, by-the-numbers sex, 'Pillowtalk' is like a 'STRANGLE ME WITH YOUR DICK, KING!' fuck sesh."
Moogaboo says:
"Bad boys with delusions of deepness are one of my magnificent obsessions in life. So I'm here for ZaYn and his sleaze-sex-pop magic."
Charts:
US
#1
, UK
#1
, CAN
#1
, AUS
#1
3.
Calvin Harris featuring Rihanna
,
"This Is What You Came For"
D'luv says:
"Now here's a perfect springtime jam that stuck around all through the summer, too. I love everything about euphoric house gem 'This Is What You Came For', despite the late reveal that it was penned by beige cock hound Taylor Swift."
Moogaboo says:
"Making me long for the days of up-tempo Rihanna — she was always an underestimated disco doyenne in my book. Yes, T. Swift's involvement threw a yoga mat over some of its shine for me, but in the end, it's an undeniable twirler."
Charts:
AUS
#1
, CAN,
#1
, UK
#2
, US
#3
2.
The 1975
,
"Somebody Else"
D'luv says:
"Dreamy new wave synths and regret. This was the first song that snapped me out of wanting to hang myself in the dead of winter earlier this year."
Moogaboo says:
"Sometimes this three-Kleenex sad-bop comes on the radio and makes me wish I still had feelings."
Charts:
AUS
#34
, UK
#55
1.
The Weeknd featuring Daft Punk,
"Starboy"
D'luv says:
"This is my 'stealth loner warrior stalking around the city with a disaffected/manic look' song. It's also about Bella Hadid doing coke, plus somehow also a David Bowie tribute. Go figure."
Moogaboo says:
"
OHHH
. Is that what 'she clean it with her face' means? Any song whose title reminds me of RuPaul's crude beginnings as Starbooty! has got a lot to live up to and, IMO, Mr. Weeknd does more than meet expectations with this kinetic, dark-sided meditation on fame."
Charts:
CAN
#1
, FRANCE
#1
, US
#2
,
UK
#2
, AUS
#2
HONORABLE MENTIONS:
D'luv:
Clean Bandit feat. Sean Paul & Anne-Marie, "Rockabye"
(Three words, kids: Ace Of Base.)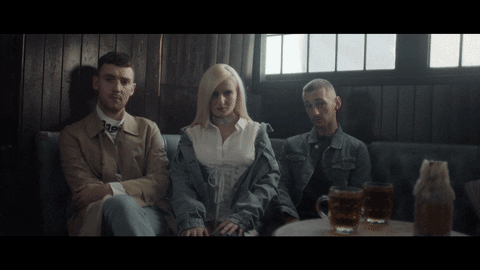 Moogaboo:
Crystal Waters feat. Stead-E & Hybrid Heights, "Believe"
(
Admiration for Crystal's tenacity aside — she's been putting out several anthems a year for a quarter-century — "Believe" is a high-energy house throwback in the best way.
)
ALSO SEE:
*
The Best Pop Singles Of 2014
*
The Best Pop Singles Of 2013
*
The Best Pop Singles Of 2012
*
The Best Pop Singles Of 2011
*
The Best Pop Singles Of 2010
*
The Best Pop Singles Of 2009
*
The Best Pop Singles Of 2008
*
The Best Pop Singles Of 2007
*
The Best Pop Singles Of 2006
*
The Best Pop Singles Of 2005
*
The Top 40 Pop Singles Of The '00s
Labels: 2016, Ariana Grande, Calvin Harris, Clean Bandit, D'luv, Justin Timberlake, Louisa Johnson, MoogaBoo, Nicki Minaj, Pet Shop Boys, Rihanna, The 1975, The Weeknd, Zara Larsson, Zayn