US Chart Roundup: A Look Back At The Year In #1 Singles
It's officially the final chart week of 2014, with
Taylor Swift
ruling yet again on the Billboard Hot 100 with "Blank Space." The music industry publication dates this thing as December 27, so that's what we'll go by then.
Now, how about a stroll down memory lane? Altogether, here's how the year went as far as chart-topping singles:
*
Eminem feat. Rihanna
, "The Monster" (
2 weeks at #1 in 2014, 2 in 2013
)
*
Pitbull feat. Kesha
, "Timber" (
3 weeks
)
*
Katy Perry feat. Juicy J
, "Dark Horse" (
4 weeks
)
*
Pharrell Williams
, "Happy" (
10 weeks
)
*
John Legend
, "All Of Me" (
3 weeks
)
*
Iggy Azalea feat. Charli XCX
, "Fancy" (
7 weeks
)
*
MAGIC!
, "Rude" (
6 weeks
)
*
Taylor Swift
, "Shake It Off (
4 weeks
)
*
Meghan Trainor
, "All About That Bass" (
8 weeks
)
*
Taylor Swift
, "Blank Space" (
5 weeks
)
Gosh, what a fantastic year for music.
Okay, that was sarcasm. What would have been
nice
to see is, say, "Rather Be," "Habits," "Hideaway" and "Jealous" up there on that list somewhere. But that's me, always rooting for the underdogs of pop. I will say, hats off go to
Max Martin
, who, as a producer, spent 13 weeks at #1 thanks to "Dark Horse," "Shake It Off" and "Blank Space." Who ought to be clocked in the head, though, for the latter two.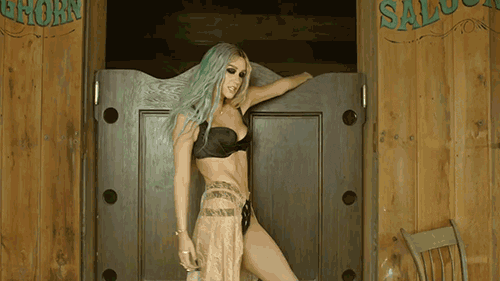 I think if I had to pick my personal favorites from that motley crew above — i.e. the songs that don't make me want to push my face through a closed window at this point — they would be "Timber" (face it — it's a fucking jam) and "Dark Horse." The rest can all go fuck themselves.
At any rate, even though
Sam Smith
didn't make it to the top of the chart this year with "Stay With Me" or "Latch," he does manage to squeeze in his second Top 5 single here in the States at the very end of 2014, as "I'm Not The Only One" climbs up to
#5
this week.
On that note, I'll sign off with all these chart shenanigans for now. I've got a bit of a break from work coming up, so expect this place to actually get filled up with posts sometime very soon (tonight, even)...what a novel concept!
The U.S. Top 10:
1. "Blank Space" -
Taylor Swift
*5 weeks*
2. "Take Me To Church" -
Hozier
3. "Uptown Funk" -
Mark Ronson feat. Bruno Mars
4. "Lips Are Movin" -
Meghan Trainor
5. "I'm Not The Only One" -
Sam Smith
6. "Thinking Out Loud" -
Ed Sheeran
7. "All About That Bass" -
Meghan Trainor
8. "Animals" -
Maroon 5
9. "Love Me Harder" -
Ariana Grande feat. The Weeknd
10. "Shake It Off" -
Taylor Swift
Labels: Katy Perry, Kesha, Max Martin, Sam Smith, Taylor Swift, U.S. chart